Castlemaine's English Oak is 2021 Victorian Tree of the Year
---
The English Oak (Quercus robur) in the Castlemaine Botanic Gardens has been named the 2021 Victorian Tree of the Year by the National Trust of Australia (Victoria).
This tree is one of the largest and oldest known English Oaks in Victoria, and the oldest tree in the Castlemaine Botanic Gardens. It was planted in 1863 to celebrate the marriage of the Prince and Princess of Wales. A landmark within the gardens, this tree shades the BBQ and playground area and is well loved by the community.
Councillor Tony Cordy, Mayor of Mount Alexander Shire, said he was thrilled to receive news of the win.
"Thank you to everyone who voted for our magnificent English Oak tree. It's a remarkable thing to have a tree in our botanical gardens recognised widely for its beauty and presence," said Tony.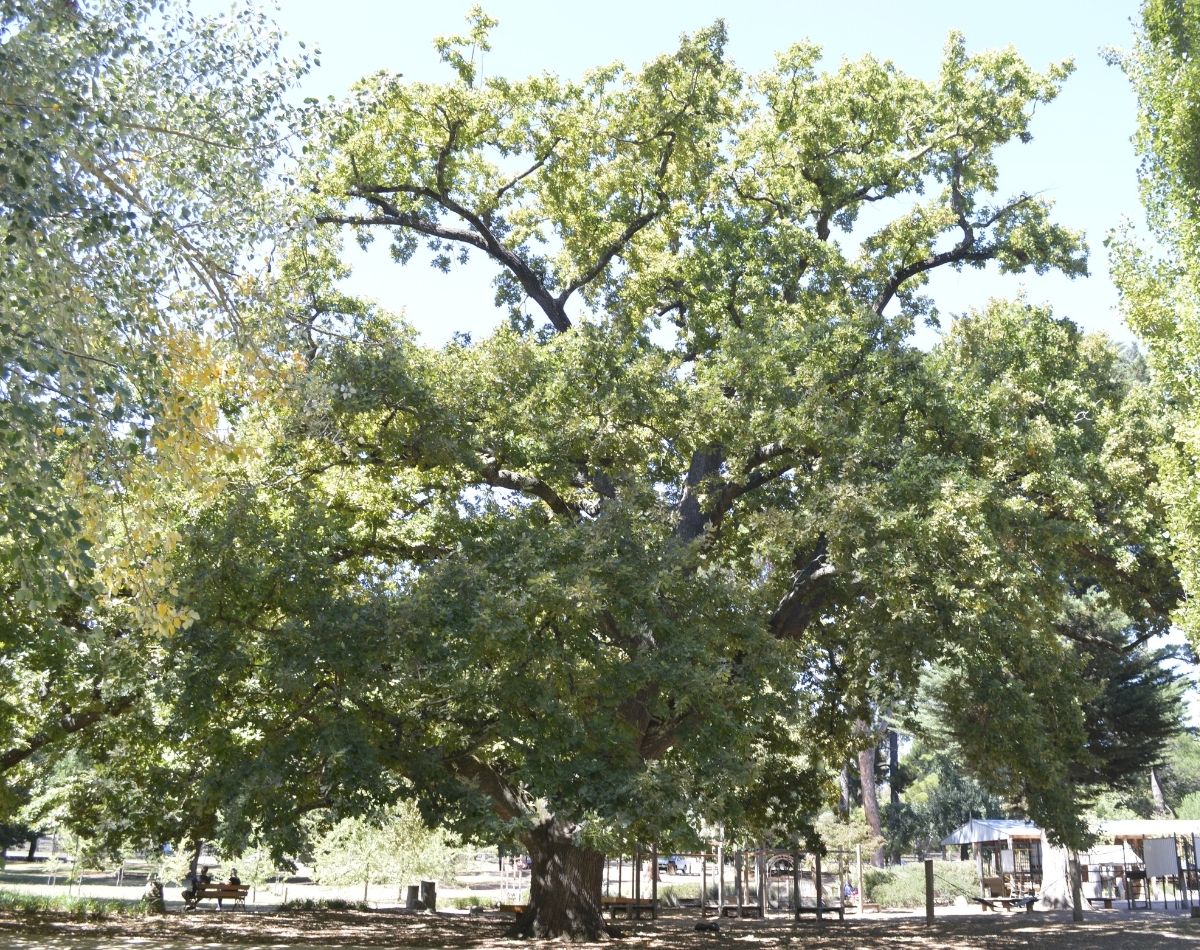 "Memories are made under the shade and foliage of our mighty English Oak and we hope that people are still celebrating it in another 160 years!"
The National Trust is the state's leading advocate for the protection of trees, celebrating the positive impact they have on the local community. To date, the National Trust has classified more than 20,000 trees in 1400 places across the state on the National Trust Register of Significant Trees.
For more information on the English Oak (Quercus robur) at Castlemaine Botanic Gardens click HERE