Visit the botanic gardens for garden inspiration
---
Botanic gardens offer excellent ideas for garden designs, plant combinations, and landscaping techniques. Bring a camera and a picnic for a family-friendly day out with educational signage. The botanical gardens in central Victoria are some of the oldest in Australia and are inspiration filled.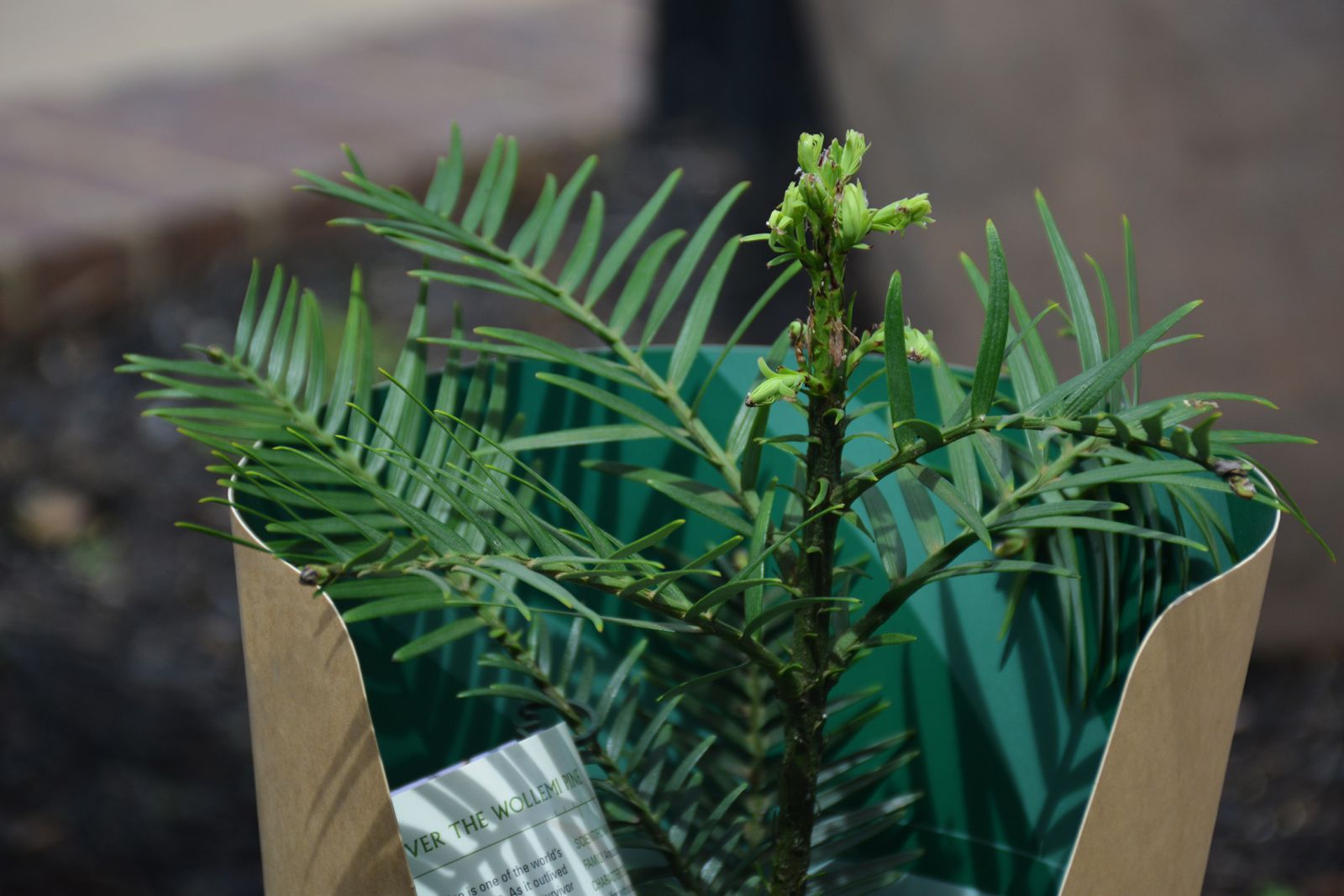 The Kyneton Botanic Gardens, established in 1858, is home to a Wollemi Pine (Wollemia nobilis) tree. Wollemi Pine is one of the rarest and most ancient trees in the world, and It was believed to be extinct until being rediscovered in 1994. The Kyneton Botanic Gardens offer a diverse collection of plants, including rare and unusual species from around the world. Of the many species in the garden, 17 have been designated National Trust of Australia Heritage Listed Trees. Among these, three trees are of special State significance: the Chilean Wine Palm (Jubaea chilensis), Coast Live Oak (Quercus Agricola), and Variegated Portugese Laurel (Prunus lusitanica variegate). Other garden features include a fairy ring of trees, a drinking fountain dating back to 1902, and a riverside walk along the Campaspe.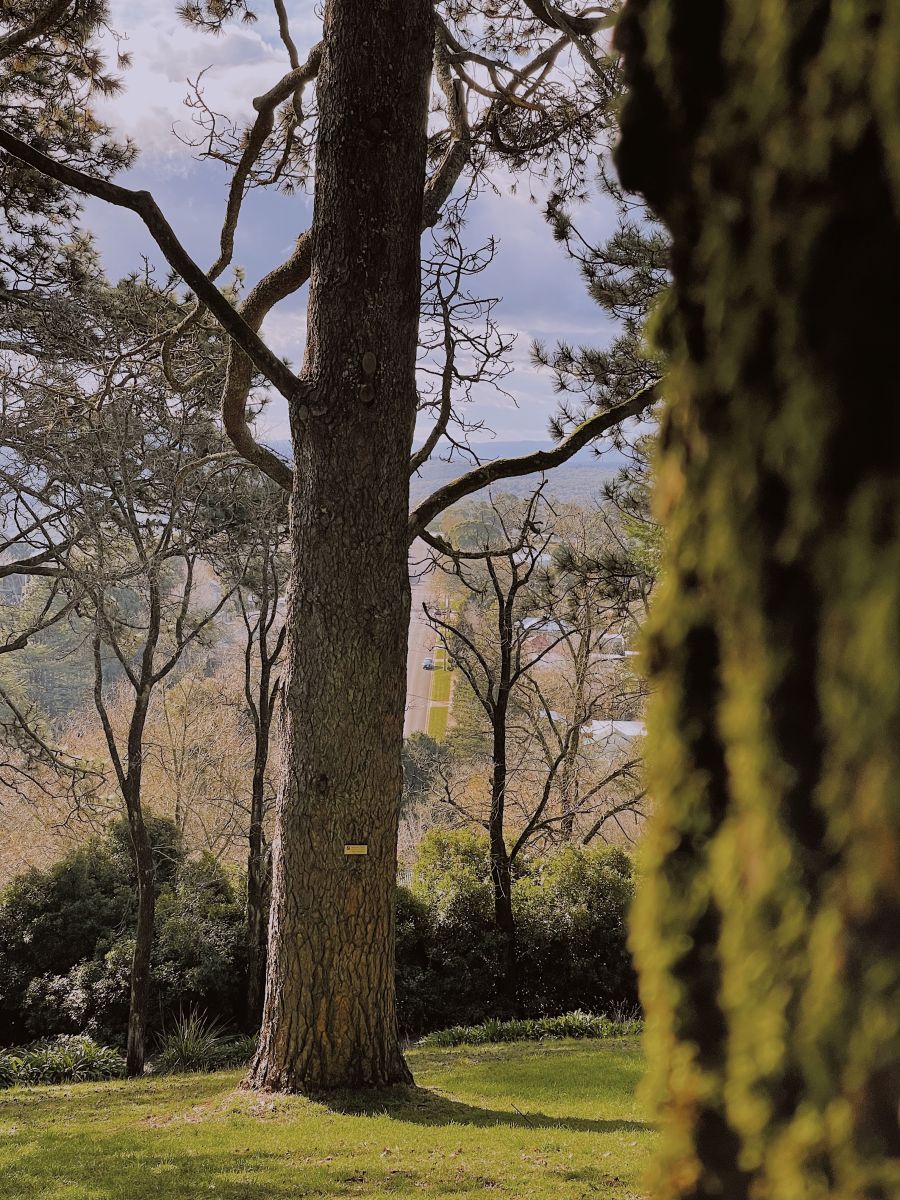 The Wombat Hill Botanic Gardens in Daylesford is set on the summit of an extinct volcano. It is home to terraced garden beds shaped like a giant snail. Animal sculptures are dotted throughout the park, adding to its whimsical charm. These gardens have a mix of native and exotic plants, and visitors can enjoy a leisurely walk or scenic drive through them.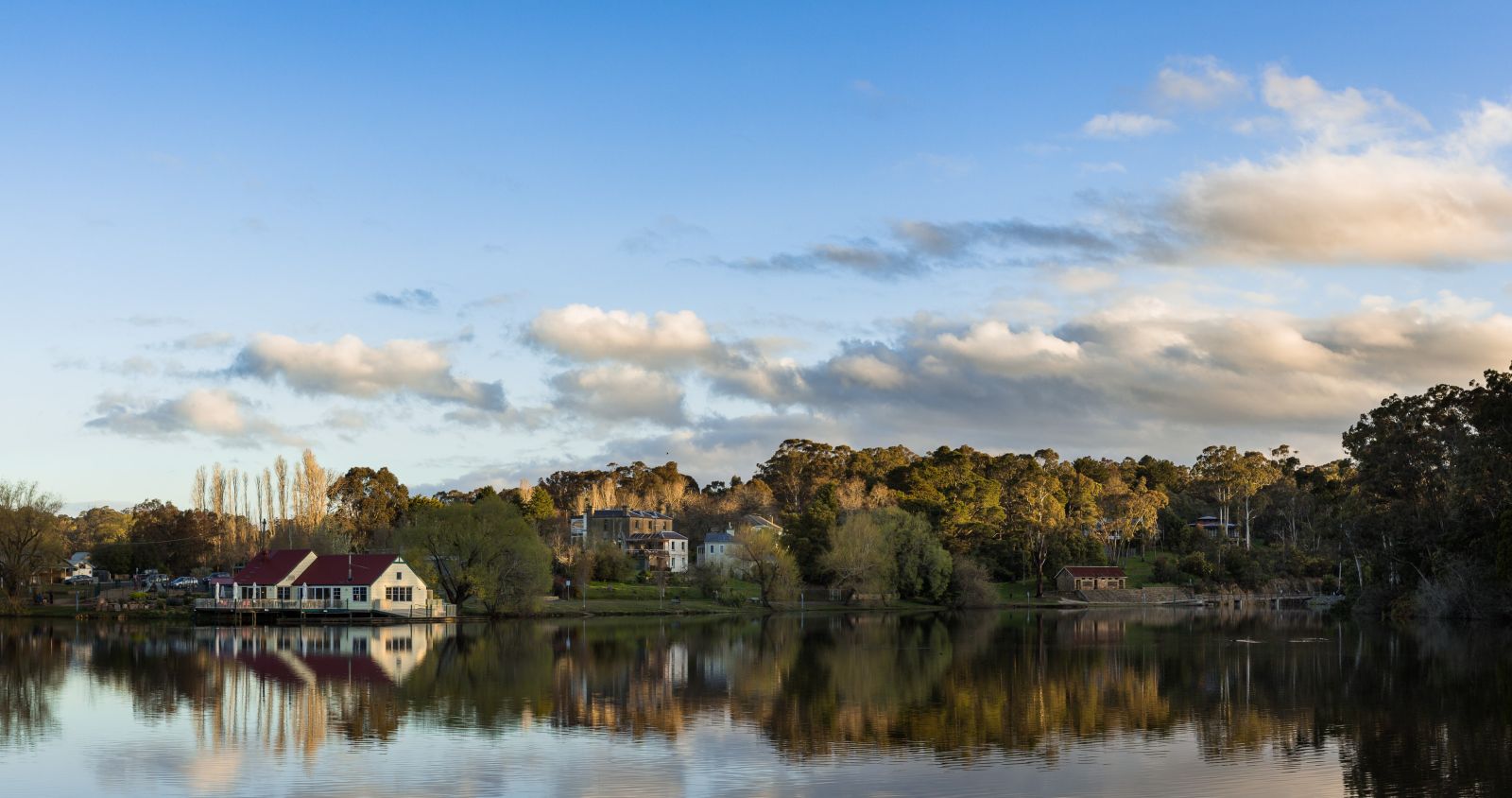 Lake Daylesford is another excellent spot for inspiration, surrounded by gardens with fragrant flowers and lush greenery, including water lilies and reeds. The lake has a rich cultural and historical significance for the local Indigenous people, the Dja Dja Wurrung, who have used its resources for thousands of years.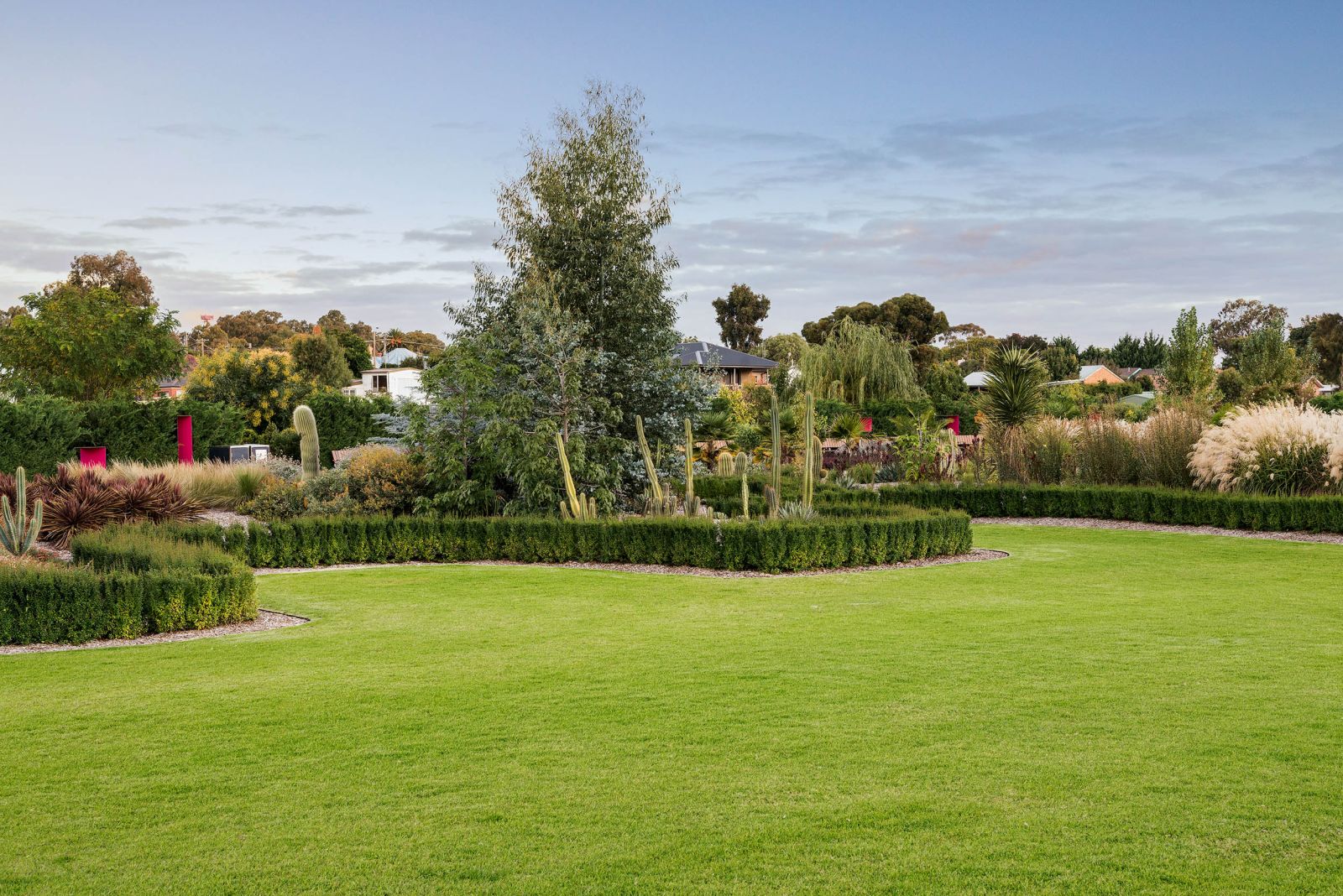 The Bendigo Botanic Gardens, established in 1857, are located in White Hills. The Heritage Garden is picturesque, surrounding a central billabong with diverse plant species. The Garden for the Future, located on the south side of the Heritage Garden, features the Around Australia Garden (pictured), showcasing a wide variety of native plants. Coolabah Turf provided the stunning turf area. In October 2022, a new area called Larni Garingilang was unveiled, showcasing over 15,000 local indigenous plants, including several rare and endangered species.
Botanic Garden Images supplied by our mates at Coolabah Turf.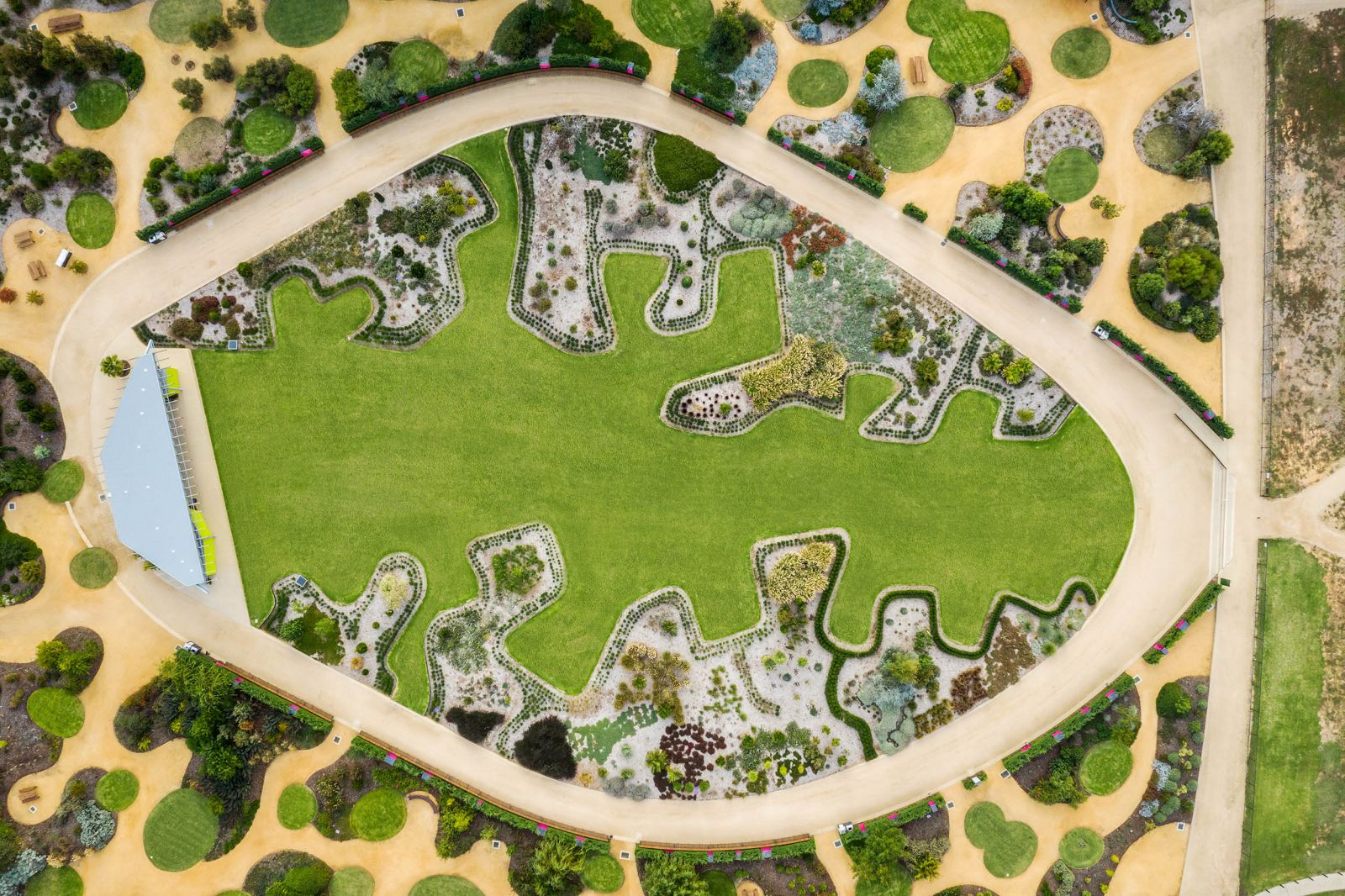 The Castlemaine Botanic Gardens, established in 1860, also have a variety of exotic and native plants, including a stunning avenue of elms. Visitors can take a leisurely walk, relax in the surrounding parkland or enjoy the impressive playground, which won the Kidsafe National Playspace Design Award in 2012.
Throughout the gardens, visitors can see heaps of notable trees, including the English Oak (Quercus robur), named the 2021 Victorian Tree of the Year by the National Trust of Australia (Victoria) and planted in 1863 to commemorate the marriage of the Prince and Princess of Wales.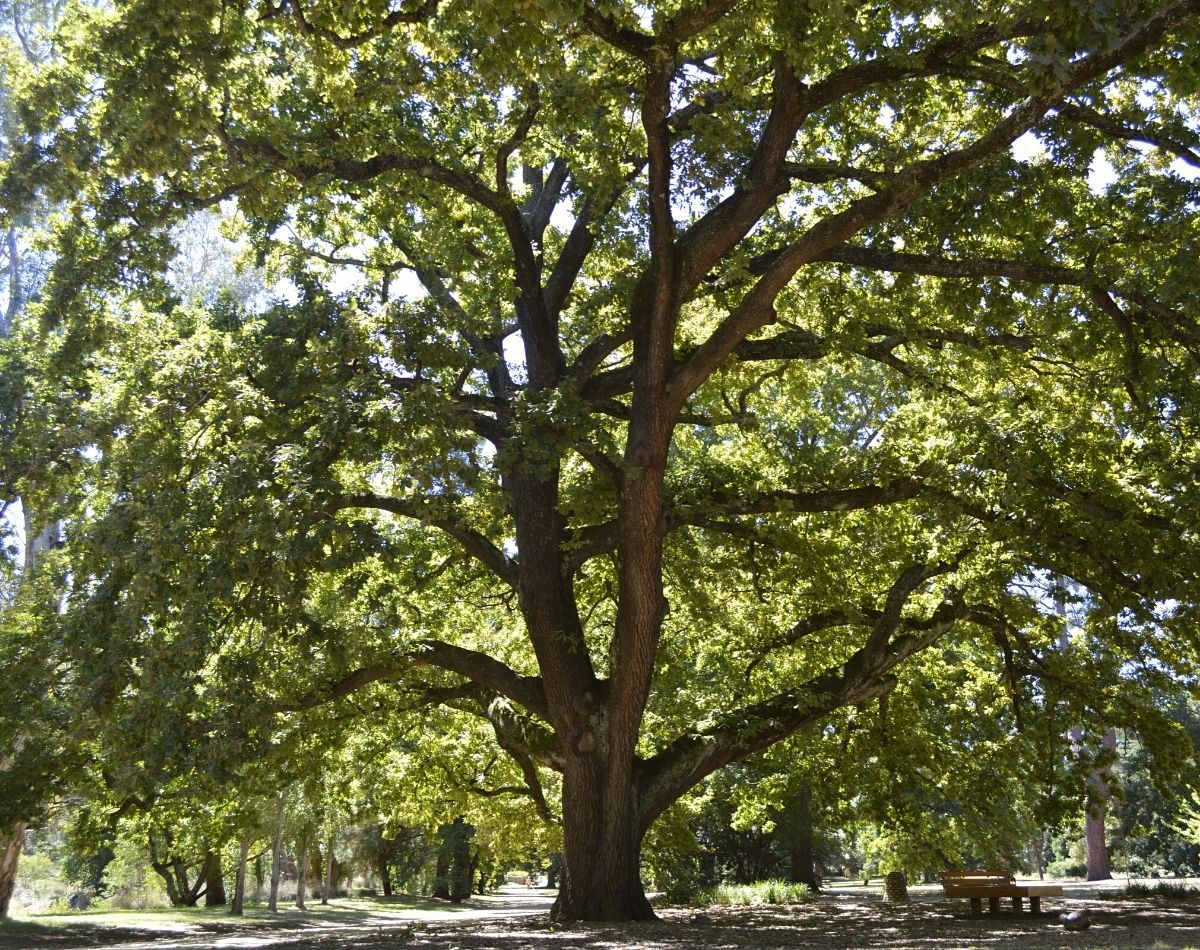 Botanic gardens are also home to a number of animal species, including a variety of bird species such as the sulphur-crested cockatoo, the eastern rosella, and the crimson rosella. You may also spot other wildlife, such as wallabies, turtles and possums.
Overall, visiting the botanic gardens across central Victoria is a great way to get inspired for your own garden. With their stunning plant collections, unique landscaping designs, and rich cultural and historical significance, these gardens offer visitors a fascinating glimpse into the world of plants and the natural environment. So why not pack a picnic, grab the camera, and head out for a day of discovery and inspiration?
At ASQ we understand the importance of using high-quality materials to ensure the longevity of these public spaces. Our experienced team is dedicated to providing expert advice and guidance to our customers, helping them select the perfect materials for their specific needs. From mulch and compost to decorative rocks and paving stones, we offer a wide range of products to suit any landscaping project. ASQ we're proud to have played a role in supporting the growth and maintenance of these beautiful public spaces.