Brand spotlight: Munash Organics
---
Munash Organics is a family owned and operated producer of natural, organic plant food, based in Ballarat, Victoria.
The Munash philosophy is to simplify agriculture with a natural, sustainable and holistic approach and it starts with soil. Soil regeneration is the key to our future. We need healthy mineral rich soils that are balanced so that we can grow healthy plants. Regenerative farming practices keep the carbon in the soil, where it builds over time. In turn, carbon and mineral-rich organic matter feeds healthy plants.
Munash Organics Soil Food is made specifically for indoor plant potting mix soil. This gentle blend has an abundance of minerals are derived from the pristine volcanic deposits in Central Victoria which will nourish the soil to help your plants thrive. The minerals feed all the goodness, bacteria, and microbes in your potting mix to ensure your indoor plants have the happiest home. Building a strong soil foundation is key to growing healthy plants.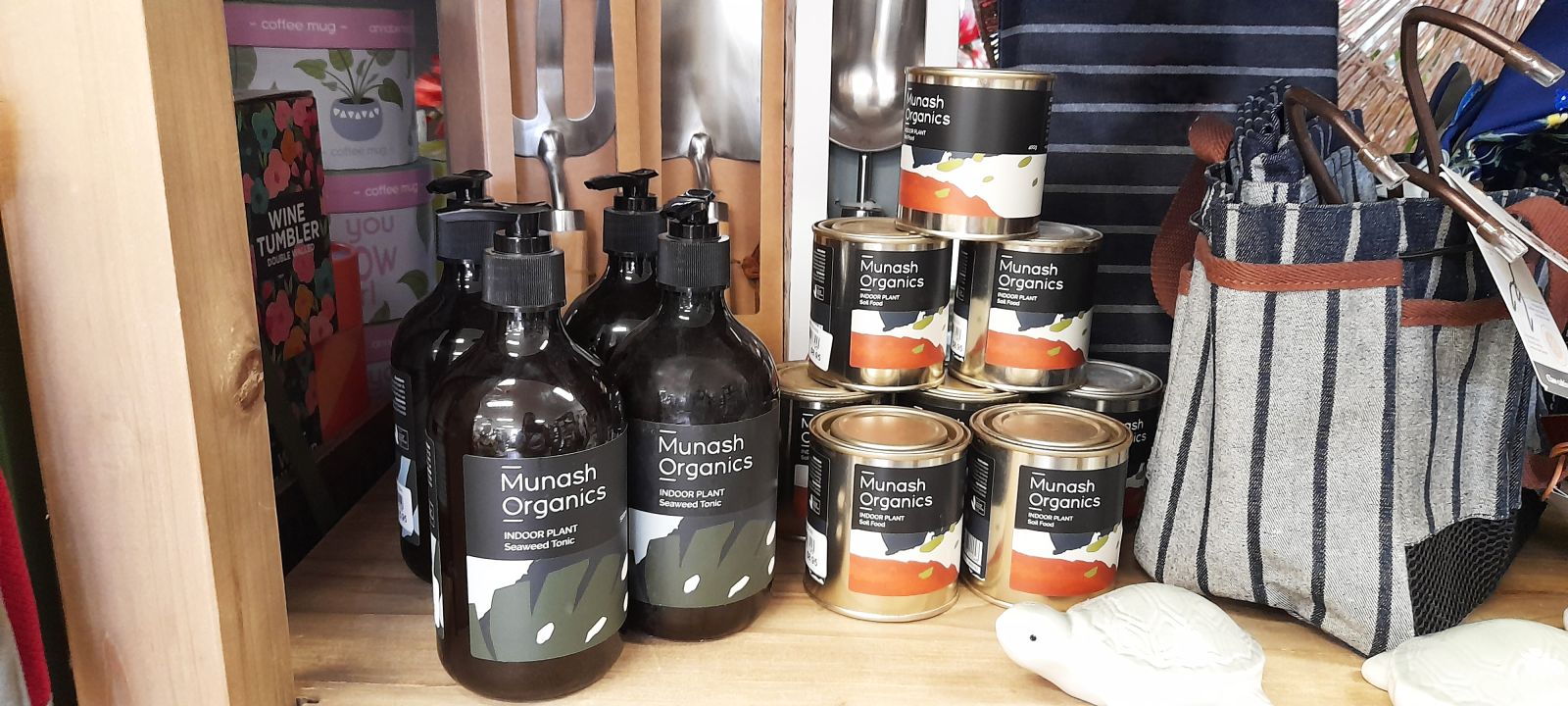 Munash Organics Seaweed Tonic is a lush seaweed concentrate which you simply add to water to support indoor plants to grow and thrive. Made from sustainable Australian Bull Kelp with added plant growth minerals, this tonic is perfect to encourage the ongoing growth and health of your indoor plants. You add 2mls to 2 litres of water and you water your plants as normal. This tonic isn't a foliage spray, but rather as an added mineral food to the soil. The 200ml pump bottle makes up to 200 Litres of product so it goes a long way.
Drop into our pop-up gift shop or any ASQ Garden & Landscape to check out the Munash Organics range.