Check out ASQ at Red Energy Arena
---
ASQ has teamed up with Red Energy Arena in an exciting partnership set to captivate visitors. From Thursday, 7th of September 2023, a lush ASQ Garden & Landscape display will grace the arena's entryway for an entire week.
This display will allow visitors to learn the history of ASQ and take in a curated selection of ASQ's offerings in an unexpected setting. We hope you take the time to wander through and get inspired to head in store or shop online.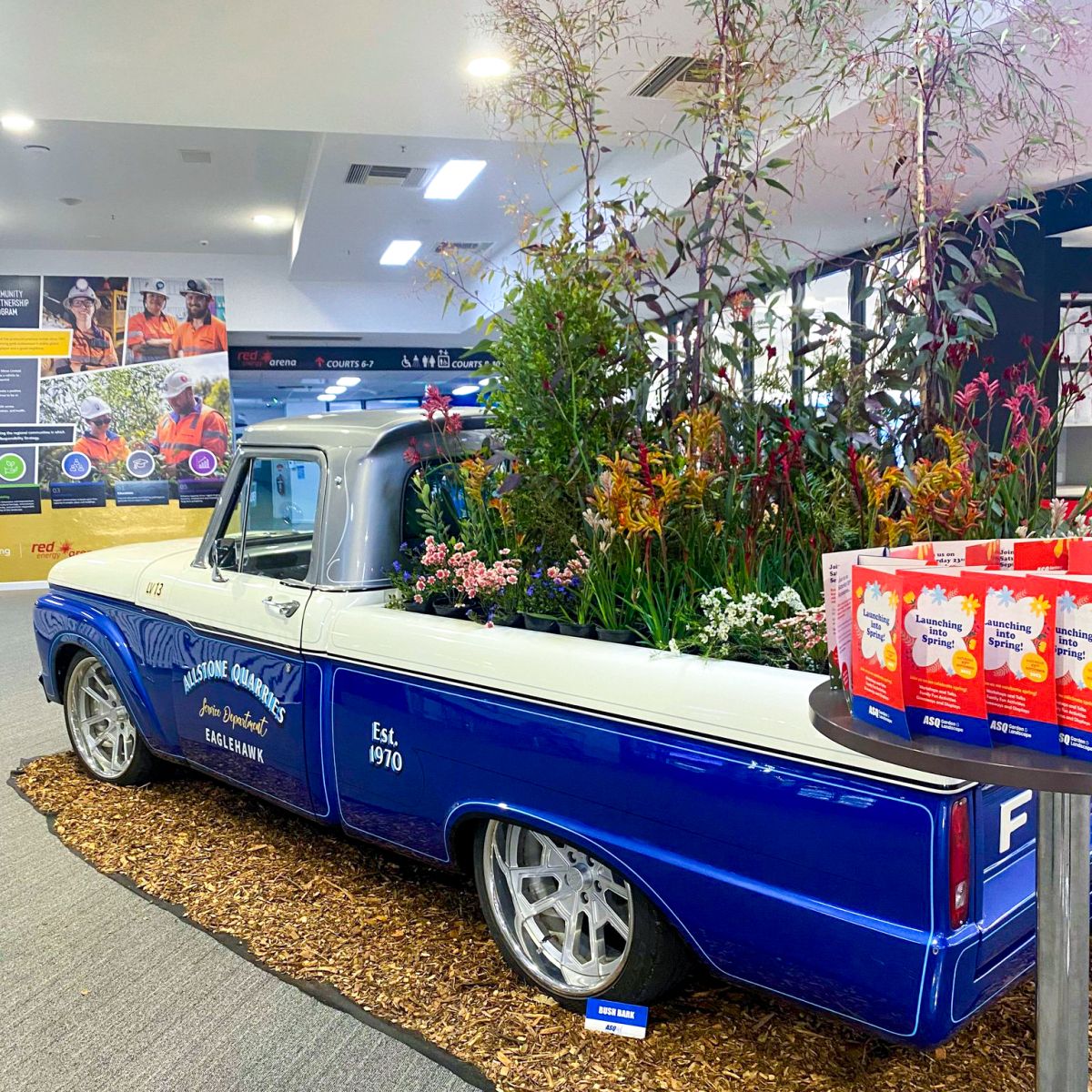 ASQ's support of Red Energy Arena underscores their commitment to championing local and community sports. ASQ has a longstanding tradition of supporting community sports. In the 2022/2023 period, ASQ proudly sponsored numerous sports clubs, repaired sports grounds after the floods and supported community sporting organizations, including Arnold Cricket Club, Bendigo Cricket Club, Bridgwater on Loddon Golf Club, Bridgwater Ski Club, Castlemaine Football Club (Juniors), Castlemaine Golf Club, Golden Square Pool, Harcourt Bowling Club, Huntly Football Netball Club, Kangaroo Flat Swim Club, Laanecoorie Dunolly Cricket Club, Loddon Darts Association, Mallee Eagles Football Netball Club, Marong Golf Club, Maryborough Cricket Club, Rheola Recreation Reserve, Sandhurst Football Netball Club, Tarnagulla Recreation Reserve and the entire Loddon Valley Football Netball League.