Exposed aggregate concrete
---
Decorative concretes are a great way to add a unique element to your private or commercial project.
Our range of exposed aggregate concretes are made with 32MPa and reveals the textures and colours of stones in the concrete mix. It can be used for driveways, entertaining areas, pathways around swimming pool, footpaths, landscaping and more.
Using a selection of high quality aggregates, which are left exposed by a professional concreter specialising in this field, will completely transform your space.
Click HERE to download our Exposed Aggregate brochure.
Fools gold is a local favourite, it showcases the natural colours of the Central victorian region, containing warm tones of quarts, yellow ochre, bronze, amber, red, rust and slate.
Snow Gum (pictured) looks stunning around swimming pools, it containing warm tones of quartz, clotted cream, sandstone, beige, gold, bronze, brown and slate.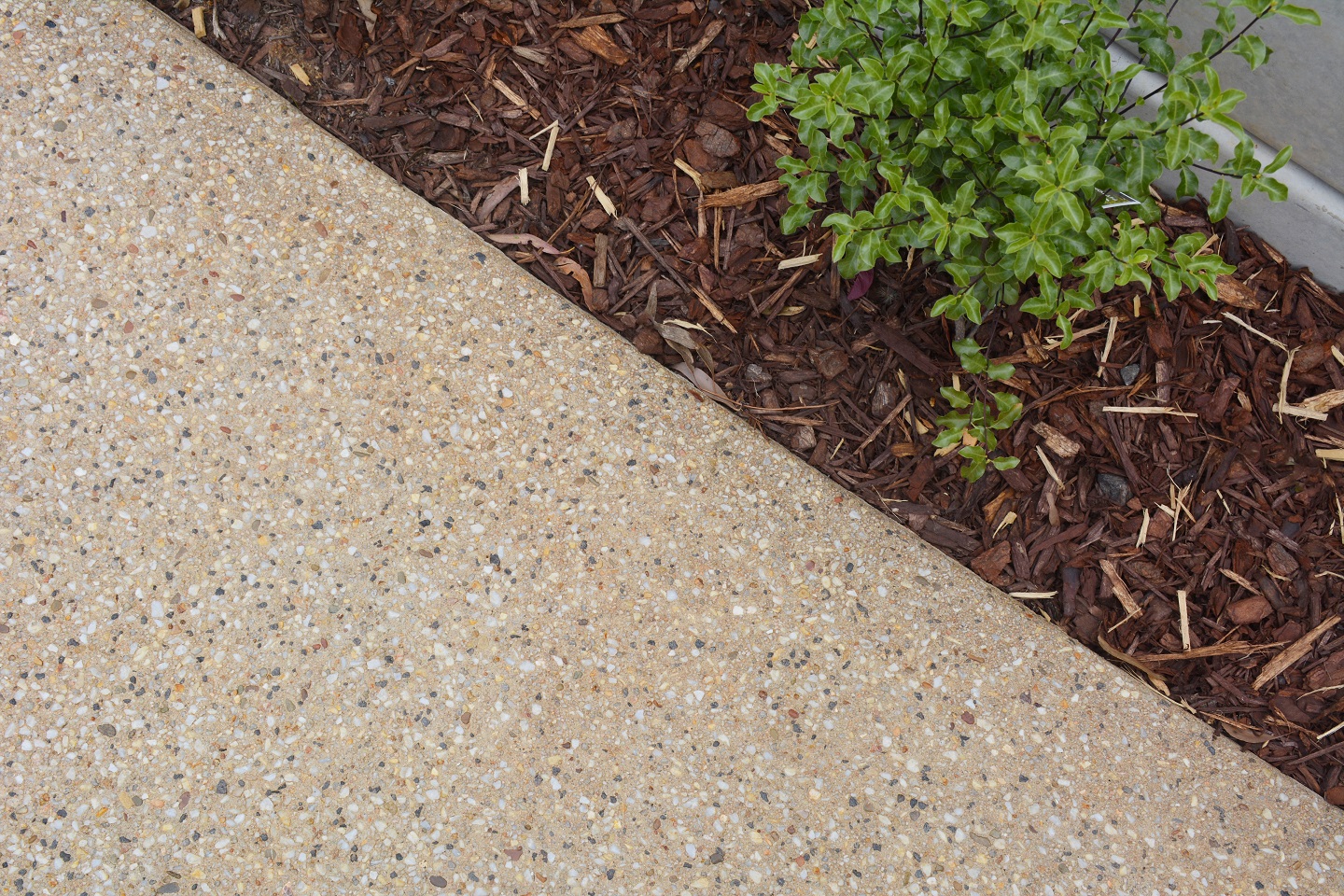 Do you have decorative concrete samples?
Yes we do! Come to our concrete plant in Long Gully or download our Exposed Aggregate brochure.
Concrete products contain natural materials that can vary in shape, colour and size.