Exposed aggregate concrete
---
Decorative concrete can be a valuable addition to any private or commercial project. It offers a variety of colour mixes that can introduce a unique element and enhance the overall aesthetic of your space. In addition to its aesthetic benefits, decorative concrete is also highly durable and low-maintenance, making it a smart and long-term investment for your project.
Ideal for a variety of applications, such as driveways, entertainment areas, swimming pool surrounds, footpaths, and landscaping, our exposed aggregate concretes are a versatile and durable choice for your next project.
Our range of exposed aggregate concretes is a quality mix, utilizing 32MPa and accentuating the natural textures and colours of the stones within when finished by an experienced concreter.
Click HERE to download our Exposed Aggregate brochure,
Fools gold is a local favourite, it showcases the natural colours of the Central victorian region, containing warm tones of quarts, yellow ochre, bronze, amber, red, rust and slate.
Snow Gum (pictured) looks stunning around swimming pools, it contains warm tones of quartz, clotted cream, sandstone, beige, gold, bronze, brown and slate.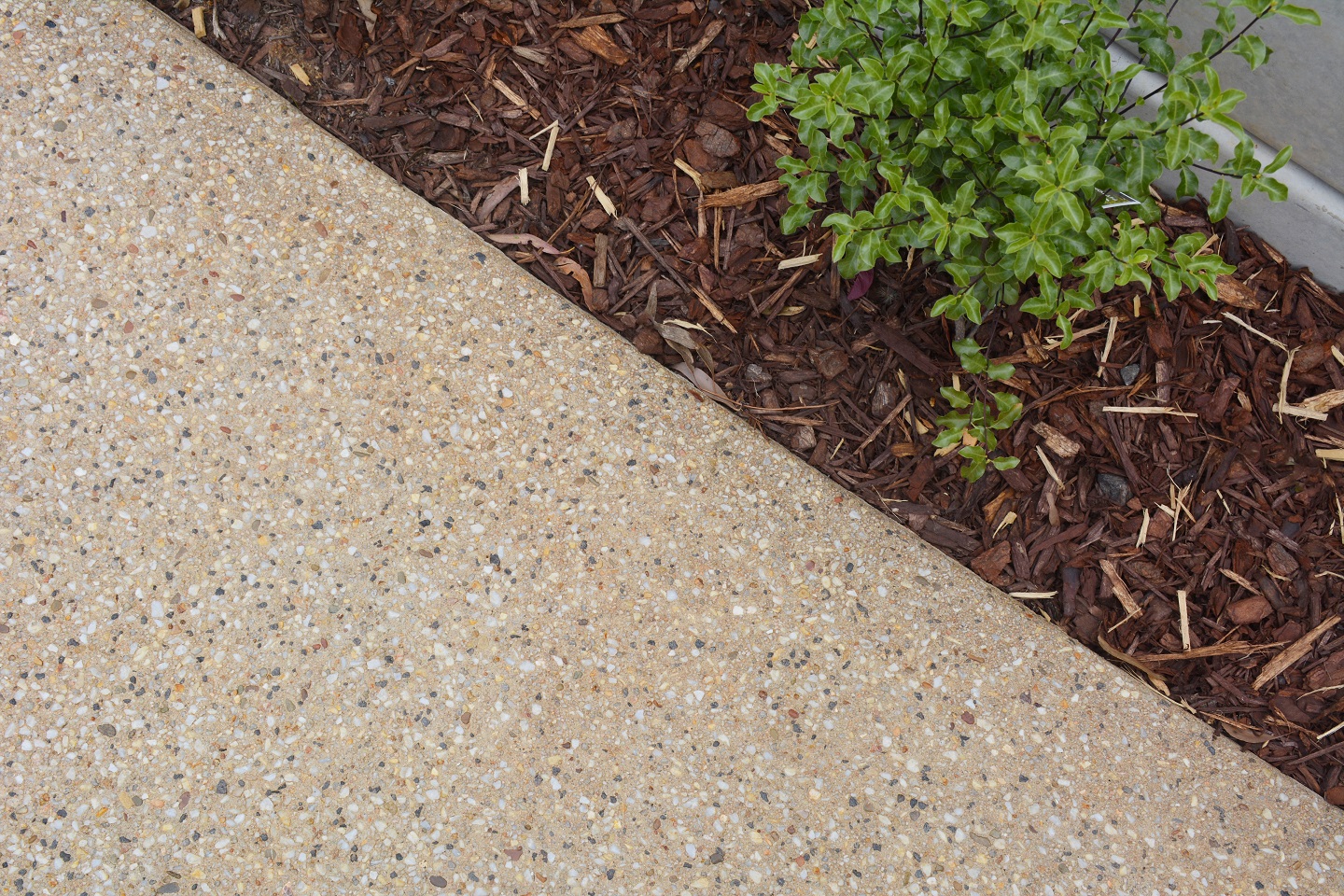 Do you have decorative concrete samples?
Yes we do! Come to our concrete plant in Long Gully or download our Exposed Aggregate brochure.
Please note that product availability may vary depending on aggregate availability and demand. Concrete products contain natural materials that can vary in shape, colour and size.